The Perfect Stocking Fillers
Our scrunchies come in either heart or flower and curated colourways.
shop scrunchies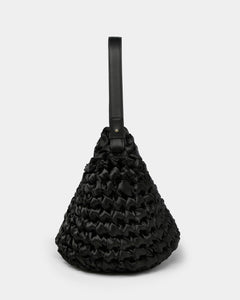 The Oyster.
The second addition to the leather family. We've worked with an amazing team of highly skilled handbag makers in North London to introduce leather to Isla de Gar. Something we've wanted to do for a while now, but finding the right people was crucial.
shop now
Isla de Gar x Liu
Combining Liu's love of clashing colours with a twist on our best selling crossbody Hive, this collection is Isla de Gar's first collaboration.
shop the collab
The Loyalty Card.
We're so grateful for the community we've built over the past 2.5 years, so wanted to be able to give back by launching a loyalty card, to help you grow your Isla de Gar collection with a bit of fun and rewards.
Click the link below to see how it works.
Loyalty Card
The Hive.
Our signature style. The Hive is your perfect guest to any excursion, be it a dinner party, a trip to the museum or just a pop to the local supermarket.
Shop THE HIVE